Everything is Awesome At Brick City Bricks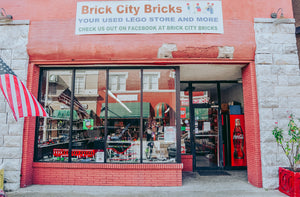 Located in Downtown Plant City - FL
We are a family and veteran-owned business located in the heart of Downtown Plant City!
Come visit us Monday through Saturday from 10 am - 5 pm.
Our Story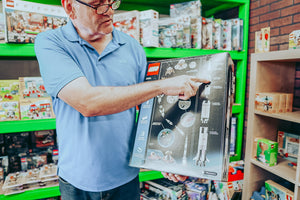 Join Our Saturday Breakfast & Build
Join us for Breakfast and a Build on Saturday mornings at 10:00 am.
Learn More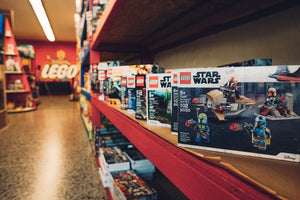 Over 1000 Inventory Items
Need help finding a specific LEGO set? Just give us a call or email and we'll do our best to help you find just what you're looking for!
Shop
LEGO MINIFIGS
LEGO Minifigs are a hot commodity and we have hundreds of LEGO Minifigures available in our collection. Sort through all of our awesome LEGO MINIFIGS here. Let us know if we can help!
customer Testimonials
We've been going to downtown Plant City for the last five years. Brick City is a nice addition to every other place we like to go to. In downtown Plant City, there is a nice chocolate shop, ice cream place, train themed restaurant, and a train museum, just to name a few places. It's nice to have an old classic downtown place to go for a few hours and the lego place makes it an even better place to go with our children.

Jeremy
I absolutely love this place. Breakfast and build is our new Saturday to do. The owner is super nice and always sits down to talk to us.

Lyrical
They have an awesome event on Saturdays; $10 gets your kid a doughnut and drink plus they get a little Lego build to make and take home.

Carrizales